SIM Society Governing Council
Assuming the overall governance of the SIM Society is the Governing Council. Comprising independent elected members, the Council is responsible for the strategic direction of SIM Society, provides governance oversight on all financial, remuneration, risk and audit matters and closely monitors compliance with control measures.
CEO & Founder
Genecet Biotechnologies & Veredus Laboratories
Dr Rosemary Tan is a former elected Governing Council member from 2007 to 2015. She is the CEO & Founder of Genecet Biotechnologies (2001) and Veredus Laboratories (2004) which was awarded Red Herring Top 100 Private Companies in Asia & Wall Street Journal Asian Innovation Award (Gold) in 2006.
She was named one of the most important developments to watch by Business Week & BioSpectrum Editor's Choice Emerging MedTech Company of Singapore.
Dr Tan developed one of the first Avian Flu (H5N1) diagnostic kit (2005), pioneered the VereFever kit, a lab-on-a-chip that can detect seven tropical diseases (Malaria, Dengue, Chikungunya, West Nile, Yellow Fever, Japanese Encephalitis and Zika) with just one drop of blood and recently the rapid test kits for COVID-19 used by MOH at checkpoints since March 2020.
Veredus was acquired in 2018 by Sekisui Chemical, a publicly listed diagnostics company in Japan with annual global turnover of more than ¥1,000B (S$13B).
She was awarded Spirit of Enterprise (2003), NUS Outstanding Science Alumni (2006) and is a recipient of the Naito Science Award in Japan.
Dr Tan served as a member of the National Productivity and Continuing Education Committee headed by DPM Tharman Shanmugaratnam, and Committee of the Future Economy headed by Minister of Finance Heng Swee Kiat. She is also a member of the Biotechnology Advisory Committee, School of Life Sciences & Chemical Technology at Ngee Ann Polytechnic.
Deputy Executive Director
Singapore National Employers Federation
Mr Stephen Yee is the Deputy Executive Director of Singapore National Employers Federation (SNEF). He is responsible for SNEF Corporate Learning Centre to meet the current and the future needs of its members and working very closely with tripartite partners for their support.
Mr Yee previously held management positions with several companies including One Learning Place Pte Ltd, i2 Technologies Pte Ltd, Hewlett Packard Sales (SEA) Pte Ltd and Iveson Computer Associates Pte Ltd.
He was invited to participate in international conferences including International Organisation of Employers' (IOE) Global Summit on the Future of Work (2017 & 2020) and Asia Regional Digital Conference: COVID-19 Business Response (2020).
Mr Yee previously served as a Town Councillor for Marine Parade GRC's Finance Committee, Member of Board of Trustee for Migrant Worker's Centre and many other community and professional bodies since 1992.
He is currently serving on the School Advisory Council for Damai Primary School, the Citizens' Consultative Committee (MacPherson), MOM Manpower, Skills and Training Council (HR Workforce Skills Qualifications) and Chairman & Assistant-Secretary of MacPherson Aljunied Zone 1 Recreation Club.
Mr Yee holds a Master in Project Management (Double Distinction) from University of Adelaide and is a Certified Professional Management Consultant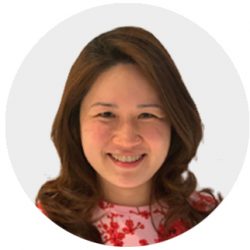 Executive Director & Chief Legal Officer
HRnetGroup
Ms Adeline Sim joined HRnetGroup in 2008 and is its present Executive Director and Chief Legal Officer. She is also a member of the Investment Committee identifying and executing investments & acquisitions. She also oversees the technology, digital marketing, investor relations and communication functions of the Group.
Ms Sim provides counsel and guidance on legal matters across the 30 business units of the Group in 13 cities. She is actively involved in business reviews with employees, driving a Leaders' Breakfast Club event with clients, formulating business collaborations or meeting with investors.
She leads a very demanding and varied schedule, reaching across time zones and forging relationships with stakeholders and targets alike.
Ms Sim graduated with a Bachelor of Laws from the National University of Singapore in 2003, was admitted to the Singapore Bar in 2004, and is a Solicitor of the Supreme Court of England and Wales. She began her career as a lawyer with Drew & Napier LLC in 2004 and was engaged in dispute resolution and subsequently, capital markets work. She is a member of the Finance Committee of Saint Joseph's Institution International.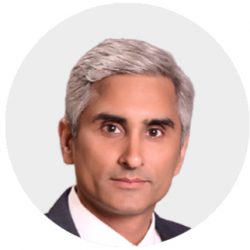 Leadership Consultant
Egon Zehnder
Mr Sanjay Gour is a Leadership Consultant, Financial Services and Technology & Communications Solutions at Egon Zehnder. He was Executive Director, Digital Transformation (2015-2019) and Program Management (2013-2015) at UBS Wealth Management APAC.
Mr Gour was in Business Optimization at ANZ Bank (2009-2013) and a Senior Management Consultant at Accenture (1999-2005).
He has over 20 years of experience facilitating large-scale business and digital transformations for various global organisations. He has also led the digital transformation at UBS Wealth Management in Southeast Asia and spearheaded the birth of Evolve, UBS's first private banking innovation centre in Asia.
Mr Gour was invited to speak at Time Inc's Brainstorm Design 2018 which featured Fortune 500 executives exploring the increasingly crucial nexus between business and design. He advises innovative early stage startups that focus on healthcare, user experience design, technology and social impact, using his strategic thinking talent, and his quest to improve life through creativity, engagement & innovation.
Mr Gour holds a Masters in Management Science & Political Science from Warwick Business School, a BSc in Accounting & Finance from London School of Economics & Political Science, and obtained the Human Centred Design Coaching Certification from NUS.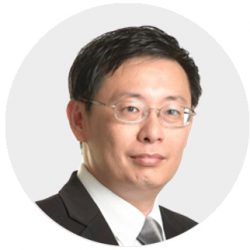 Managing Director
Genesis Networks Pte Ltd
Mr Allen Lee is the Managing Director of Genesis Networks Pte Ltd, a company that provides end-to-end IT solutions and has partnered with industry heavyweights and technology leaders such as DELL, IBM, Cisco, Microsoft, Proficio, VMware, Veeam, Aruba and Fortinet.
Genesis is a long time corporate sponsor of Yellow Ribbon Project, a movement which aims to give ex-prisoners and offenders a second chance in life. Other initiatives such as the creation and sponsorship of SMU's Genesis Networks Bursary for needy students are part of the company's social outreach initiatives building a caring, compassionate and kind corporate culture.
Mr Lee was the Founder and current Treasurer of the EXCO for Information Technology Group (ITG), an interest group of SIM Society.
He is an accomplished Information Systems Security Practitioner having achieved his CISSP in the year 2000, way before it became the de-facto standard certification for any security professional. He attained the CISA certification, as part of his journey in providing Systems Security advisory and consulting services to client from the FSI and Government sectors.
Mr Lee is a member of Deyi Secondary School Advisory Committee. He serves as a conduit between the School and the communities, industry and parents network to add value to the development of the school, and the students.
Principal Coach
LZ Leadership International
Mr Tan Swee Heng is the Principal Coach of LZ Leadership International and Executive Coach & Leadership Facilitator with EDA Asia Pacific. He is the author of Coaching In The Moment – How busy leaders can make more impact with less time.
Mr Tan was the Regional Human Resource Director (2000-2010) for Reed Business in Asia Pacific where he developed a high performance organization through HR leadership, leadership development, talent management, recruitment and performance management.
Mr Tan was the Head of HR Department for Deloitte Singapore (1997-2000). During his tenure, he improved the organisational effectiveness and talent management. He also designed and implemented mentoring and polytechnic scheme to improve the firm's effectiveness in growing and nurturing talents.
Mr Tan was a Battalion Commander in the Republic of Singapore Air Force, responsible for the operation and combat readiness of a missile unit. He was instrumental in the design and implementation of the initiatives and programs to motivate the unit to perform at a high level. The unit was awarded the Best Unit for its category at the SAF Day parade in July 1996.
Mr Tan holds an MBA in International Management from RMIT, a Degree in Management from Murdoch University and Diploma of Psychology from the SHRI.
He is a Certified Solution-focused Coach by the University of Toronto, a Certified Marshall Goldsmith's Stakeholders' Centered Executive Coach, accredited with Life Style Inventory / Leadership Impact, a Certified Action Reflection Learning Coach, a Certified Enneagram Coach and accredited with Social Style Communication System.